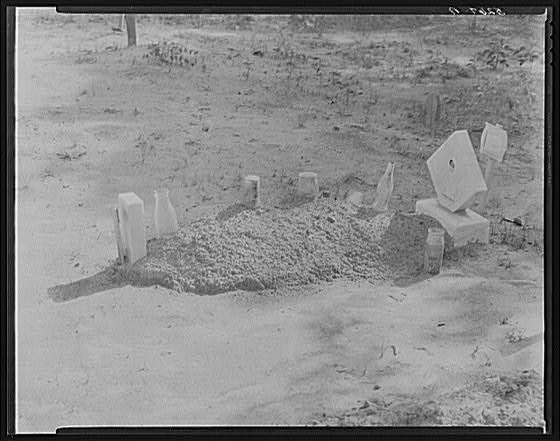 Let Us Now Praise Famous Men: James Agee
Sam Lopez Metta Bexar
I will tell you, in all detail, of
where I am; of what I perceive.
Everything that is is holy.
---
Howdy Folks!

Welcome to

The Original, First, and Lord Help Us Only James Agee and Walker Evans Homepage in Existence (though frankly it leans more towards Agee than Evans)

What I am trying to do here is create a home for a badly underrepresented genius on the Net, James Agee of Knoxville, Tennessee,and to an--admittedly limited!-- extent his partner in the "crime" of Let Us Now Praise Famous Men, Walker Evans. I am not completely attempting to be serious here, although I have been engaged in fiercely intense and serious study of JA. What I want is a forum, a meeting place for the spectrum of people in the world interested in JA and WE and Let Us.... For the initiated, you understand what it means to be fierce and intense about this marvelously erudite, fantastically compelling couple. While my interest lies mostly with Agee, the inclusion of Evans is in order to give both these representative genuises a place to call Home (page) on the Net. Mea culpa if I fail to represent well either of these men. It's also comforting to me to realize that Agee studies are growing, most particularly at the University of Tennesee at Knoxville (Go Vols!), and I do refer you to the Yahoo group at the bottom of the page for more information.

A brief partial biography of the early James Agee (NOTA BENE: Life...prohibits doing more at present. Honest, I will do more. My apologies.)

James Rufus Agee was born November 27, 1909, in Knoxville, Tenn. The oldest of two children born to Hugh James and Laura Whitman Tyler Agee, the future poet, then called Rufus, spent an idyllic early childhood accompanied by his sister Emma, three years his junior, until the age of six. In 1916, the writer's father, known as Jay, turned over his car coming home from seeing Rufus' ill grandfather and was killed.No one was quite sure how the accident happened, but however it did, the death of his exuberant father left a void in James Agee's life that he would try to comprehend as he grew and wrote.The death of Jay is vividly explored in the younger Agee's (posthumously) Pulitzer winning, melodious novel, A Death in The Family:

The arm was bent. The wrist was angled; the hand was so composed that it seemed at once casual and majestic. At the exact point of the chin, there was a small blue mark, as straight and neat as might be drawn with a pencil and scarcely wider

After the death of Jay, Laura struggled to raise the preternaturally sensitive James and his sister. They were first sent to the Van Gilder school in Knoxville--a lonely time for Rufus Agee. Laura contructed a fairly religious household for her family, perhaps in a n attempt to curb childish behavior. James, however, stunned by the death of his father, revealed startling, intense streaks of cruelty (or the thoughts of it) and compassion, traits he would carry throughout his life. Agee in an early letter wrote of his desire to be alone, separate, "unable to hurt anyone ever again." he could at once run after homeless children, shoes in hand ready to give them, and just as easily be filled with hate or self-loathing and dash his hand through glass in fury and anger. The paradox of James Agee's life is that as compassionate and sensitive as Agee truly was, he could not stop himself from hurting those he loved.

After enduring that year at Van Gilder, James was moved to the private St. Andrew's school, run by an Anglo-Catholic order. Laura Agee had decided a religious setting would be beneficial for her precocious son, and it was here that James Agee began his longest lasting friendship--with priest Father James Flye, who would later publish many of Agee's letters to him.

These years at St. Andrew's were for Agee a wonderfully rich experience, some of which he fictionalizes in The Morning Watch. The bright but somewhat sullen boy found the world of monasticism and education at St. Andrew's which filled a need for wonder in him, fascinated as he was with religious ritual. His ruminations on religion are well-evidenced in 1951's Morning Watch, full of characters from St Andrew's.

While James Agee attended St. Andrew's, his mother remarried a clergyman, Father Erskine Wright, and moved to Rockland, ME. James Agee visited rarely, preferring to keep to himself and Father Flye, who took Agee with him on a tour of Europe in 1925, before Agee entered Phillips Exeter Academy in New Hampshire.

At this new, elite school, where he stood out by virtue of his height, walk, and thin veneer of Tennessee, James Agee set himself early about winning literary acclaim. His first publication in the school paper was printed only two months after he arrived. "Springheel," as he was nicknamed, made a few friends but remained fairly alone, much preferring to read and write. His passion for reading was in part based on a desire to become a great writer--as he later wrote Father Flye about his apparent lack of knowledge,

My intellectual pelvic girdle simply is not Miltonically wide.

Agee did manage to make some lasting friendships at Exeter, including a letter-writing one with writer Dwight Mac Donald. To Mac Donald Agee sent pieces of his poetry and prose for advice, writing which was garnering the budding poet his desired acclaim--in 1927 he was elected editor of the Exeter Monthly and president of the Lantern (Literary) Club. Like most young men, Agee struggled with his feelings for women, somewhat unsuccessfully dating a few young ladies. His attempts at understanding women and his Tennessee background resulted, though, in the ambitious and prescient poem Ann Garner:

In her agony, bent like a birch ice-laden, Ann Garner lay:

The silent woman by her in the dimness turned to the firelight and said to her husband,

"She's laboring hard, best set the plow beneath her."

Agee's literary success at Exeter was able to help him into Harvard, for except in English, his grades were poor. Once again, the volatile Agee made a significant impact nearly immediately on the literary set, writing in the Crimson against the "incredible mirror-maze of fake self-perceptions" of Harvard's social castes. He refused to cut his hair or wear neatly pressed clothes, remaining in his eyes a Tennessee son of the earth, although he did buy one suit to carry him through four years and would rent tuxedos when necessary. His looks, however, hardly fooled any of his friends at Harvard, who recognized what Robert Saudek, his roommate, called the "magnetic field" that was James Agee.

At Harvard Agee began his drinking, though Prohibition was in force. He would drink and chain smoke and offer a side of himself not often seen--comic parodist. He would recite Shelley in a thick Tennessee accent or do a Lee and drunken Grant at Appomattox:

LEE: Mah sword, suh!

GRANT: Drink to that! (sliding out of chair onto floor)

But what revealed itself more often was Agee's tendency to ferocious, self-lacerating anger--anger that would wear out and leave a contrite, somewhat sheepish Agee.

Agee developed a frightening belief at Harvard that he was marked for an early death, much the same as his father's. He would speak of his father with reverence and it was clear he felt haunted by doom. His fear almost became fact when he was discovered bleeding and unconscious following a tonsillectomy.

In spite of his moodiness, Agee managed to collect a group of friends with which he gravitated toward the literary magazines on campus. Agee wrote several dozen articles for the Crimson and the new Hound and Horn, which published a part of "Ann Garner" in Spring 1929. His correspondence with Dwight Mac Donald picked up as well as Agee searched for words to express himself with.

After an exhausting first year at Harvard, James Agee excitedly decided he would travel the country working as a bindlestaff, feeling a very Ageean kinship with the dispossessed:

I'm going to spend the summer working in the wheatfields....I've never worked, and greatly prefer such a job; I like to get drunk and will; I like to sing and learn both dirty songs and hobo ones--an will; I like to be on my own....It will be hellishly bad work, so for once I won't have a chance to worry and feel like hell all summer. I'm afraid it sounds a little as if I were a lousy bohemian and lover of the Earth Earthy, but I assume I'm nothing so foul, quite, as that. (Bio garnered from multiple books while in American Studies: James Agee)

The years to come would bring forth from the cerebral lover of life a great many words, including "The African Queen" and much well-considered film criticism. Indeed, Agee's work on film has been hailed as the beginning of what eventually and unfortunately devolved into modern film criticism (both of the Rex Reed and the Leonard Maltin styles). However, it is primarily through "Let Us Now Praise Famous Men" that people in search of a voice for the ugliness of a certain unfortunate reality have found Agee's ability to distill from the ugly, harsh, desolation of poverty the life that persists underneath it all, his ability to show, for better and worse, that humans occupied that space and time and unlike Evans, who seemed able to be more clinical and detached, to involve himself in it emotionally. Should he have done so with his work? All that can be said now is that many readers feel blessed he did "wallow" as some critics wrote. As a document of a time and place, Famous Men is less documentary as it is psychodrama of the writer and the subject dancing together without the tool Steinbeck used to hold The Grapes of Wrath together.

We owe much to James Agee who seek to study this period,and much to his partner Walker Evans for being able to capture Agee's whirlings on film. (Webslinger, May 9, 2009)

2009 would have marked Agee's 100th birthday. Let us now wish him happiness wherever he may be!

Yes, I do know I have little or nothing on Walker Evans here.. there is at present far more information online about Evans than Agee, so I will work to find the appropriate links-- if you are interested in his pictures, though, the Library of Congress link below (American Memory project especially) will provide hours of browsing. BUT please note the Copyright notice here- all James Agee's works are copyrighted.

Please note: Yahoogroups is now host to a group dedicated to study and discussion of James Agee. Should any member of the group visit this site, please feel free to tell me what you think (address above)-- it's always under construction! I would also be willing to post links to work or sites relevant to Agee with your permission. After all, it's about increasing awareness of the author.

2005 saw a James Agee conference at the University of Tennessee Knoxville. Try UTK Agee Celebration

From the James Agee listserv: "The Agee news of the moment is that James Agee Park is lush and full of blooms these days, with benches, Victorian street lamps, and a trellis in the back corner, as well as the wonderful back gate created by U.T. sculpture students. Most of the credit for the park's abundant planting is due Randall DeFord and Wes Goddard. We now are trying to raise funds to pave the gravel walks. If anyone wants to take a share in making that happen, a check to the James Agee Park Fund can be addressed to the East Tennessee Foundation, 625 Market St., Knoxville, TN 37902. It's fantastic what has already been done with a lot of modest individual contributions. That makes James Agee Park truly a people's park, a place created by the caring and effort of many. You all should see how majestically wonderful it looks as one walks west up Laurel Avenue from over toward where the Tylers once lived! But perhaps all of you can, when the next Agee conference rolls around, if not before. Best wishes to all of you as we approach Thanksgiving! May all of us have much to be grateful for as the day approaches. -- Nick Wyman"

More to be added! Please note that all Walker Evans FSA photographs (those he took for the government such as the one at the top of this page), like all other FSA photos, are the property of the US citizenry and reprints can be ordered from the government. Please see the Library of Congress link below for information.

**NOTA BENE: All works by James Agee are indeed copyrighted by The James Agee Trust. Please contact them for more information on use and reproduction of Agee's works:

The James Agee Trust c/o The Wylie Agency, 250 W. 57th St., Suite 2114, New York, NY 10107 (201) 246-0069, FAX (201) 586-8953 Email: PSprecher@uuma.org

There is now a section of excerpted material from LUNPFM. All text is from the 1988 Houghton Mifflin edition and copyrights remain with the respective holders. Go HERE


Walker Evans c. 1937
Please feel free to email me and comment or suggest at the address above.
Hey all-- note that there is a magazine out called "Double Take" which has stated as one of its purposes a desire to examine and critique the world and culture in the manner of "Let Us Now Praise Famous Men". Not a bad journal, either. A note from Paul Sprecher, trustee of the James Agee Trust: DoubleTake's Spring 2002 edition contains an unpublished fragment from A Death in the Family which is in the Special Collections Library at the University of Tennessee-Knoxville. There is also in that edition a painting of Agee by my son David, Agee's grandson; an article about Agee's writing of Famous Men, and a story by my wife, Agee's daughter, entitled "Momentum." My thanks to Mr. Sprecher from bringing that to my attention.
A new book out has two articles on Agee: "Touching the Web of Southern Novelists", by David Madden. ISBN:1-57233-463- 0 from the University of TN press.
PS- updates to my email and to Mr Sprecher's made Sept 2007
---
Ageean Links/Evansesque Pages
Update on the webjefa's life: I no longer have a dissertation to finish... I'm now Dr. Sam Lopez, PhD in English from the University of Iowa as of May 14, 2004.Sam

Hey- I was recently in Knoxville to visit a friend at UTK, and wow... I suppose I probably should have known there was a James Agee Street (Avenue? Road) there now. But I did not. I did not get pics of it, since we were tired and had had a long day of looking for a bookstore I once got a whole lot of fine Agee books at in Knoxville which apparently Brigadooned out on me. I remember it being a few stories, a woman ran it, and I had to use a ladder to get to the books. I remember it being in Old Town. Does anyone know what place I'm talking about? And I was sad to see that Diner place in Old Town gone. Bummer!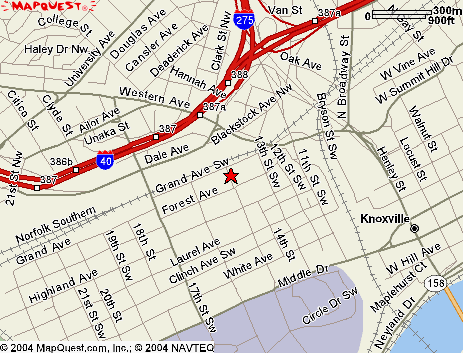 James Agee Street, Knoxville, Tennessee Thanks Rob!
An excellent chronology of Agee's life from Agee Films (Producers of "Agee")
Deedee Agee, Agee's daughter's page
James Agee-David McDowell Collection at the Univ. of Tenn, Knoxville
Tripod
Home of Agee Films, producer of "Agee" and other great films on Southern culture
The Film 100
Ruminations on James Agee and Let Us...
Images of the Depression:FSA and Other Photos
Review of WE Biography by Belinda Rathbone
Irish and Celtic Thingies for those so inclined...
The Henry Miller Library
Project Gutenberg- Literature Online!
The American Memory Collection, Library of Congress
FSA/OWI Color Photos
Literature Online
---
Let Us Now Praise this many visits to A&E:
since October 1996 (counter reset Spring 99)......